PPE (PERSONAL PROTECTIVE EQUIPMENT)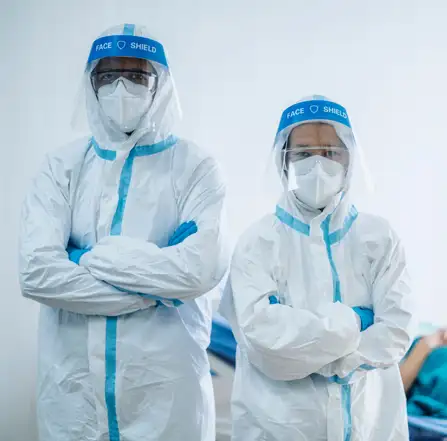 We at Hardshell manufacture and supply high-quality Personal Protective Equipment (PPEs) meticulously designed to safeguard the health of users by reducing exposure to a wide range of biological agents. Some of the top components of PPE include goggles, face-shield, masks, gloves, coveralls/gowns, head covers and shoe covers.
We aim at protecting the lives of patients, healthcare staff, key workers and the general public from avoidable biological threats by manufacturing the next generation of life-saving PPE products.
GLOVES
At Hardshell, we manufacture high-quality surgical and examination gloves that find applications in a wide range of medical procedures.
These gloves are an ideal remedy for preventing cross-contamination between patients and doctors/caregivers. We make use of new-age raw materials/polymers to make our range of gloves including polyvinyl chloride, neoprene, latex, and nitrile rubber. Major glove categories that we manufacture include examination and surgical. Our surgical gloves meet the highest precision and quality standards along with enhanced sensitivity. On the other hand, examination gloves are also of the highest quality available in sterile or non-sterile variants.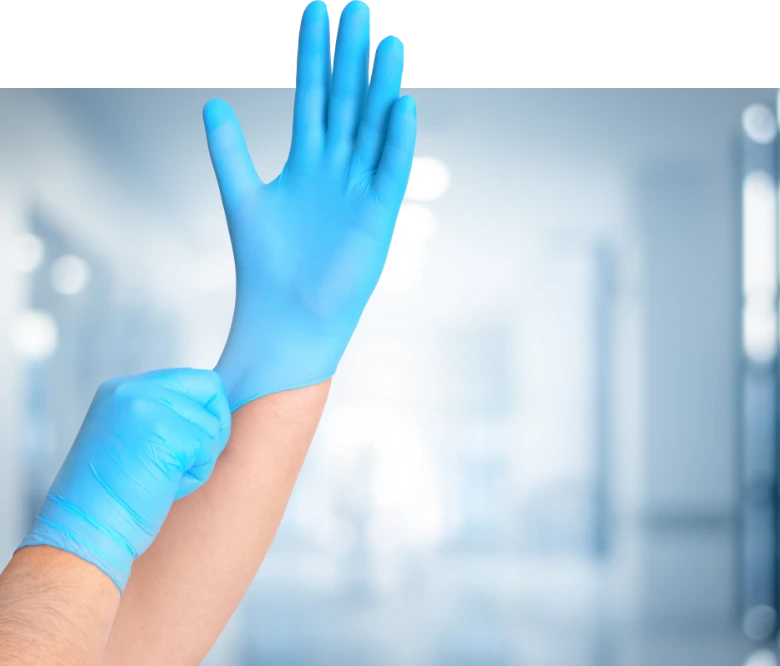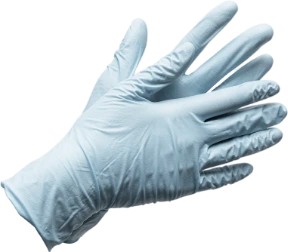 Examination gloves
Examination gloves create mechanical barriers between patients and medical professionals while reducing the transmission of different types of pathogens and body fluids from patients to medical staff and vice versa.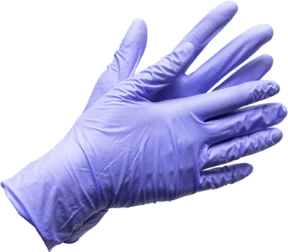 Surgical gloves
The surgical gloves that we produce have better precision and are of outstanding quality. These gloves are ideal for circumstances that call for the highest degree of sensitivity and accuracy.
TYPE OF GLOVES
We manufacture two types of gloves – examination and surgical. Classified as medical devices, surgical gloves are considered to be the highest-grade medical gloves and they form the core of any surgical supply cabinet. As for examination gloves, they are an important part of the standard precautions and play a key role in safeguarding medical personnel from the transmission of infectious agents while they treat patients.
30M+
HIGHLIGHTS
Manufactured to meet the highest level of quality standards
Sterilized and individually packaged in pairs
Come with a more precise range of sizing when compared to medical examination gloves
They are standard medical devices to prevent contamination between caregivers and patients