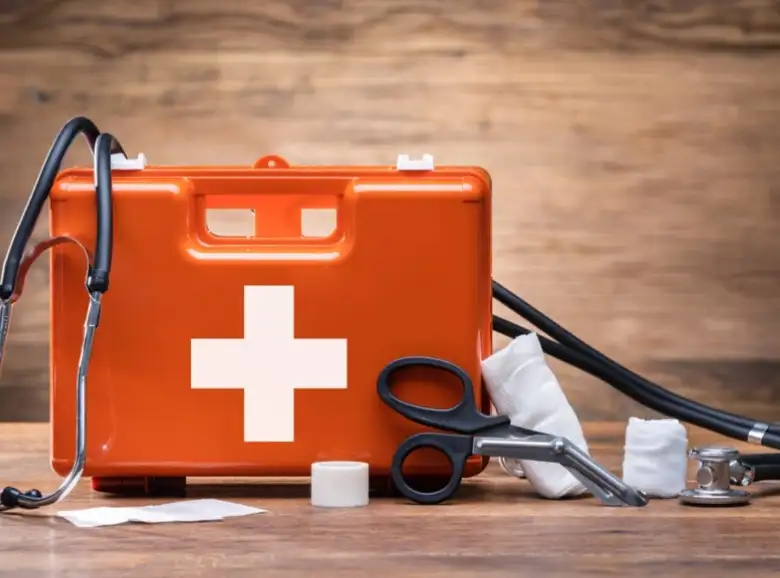 MEDICAL KITS
We at Hardshell build IFAKs and tactical medical kits/packs for a wide range of life-threatening transactions.
The pack contains all the necessary tools to treat bleeding wounds caused by gunshots, knife/stab wounds, and a large number of other serious bleeding injuries. The Tactical IFAK packs come with the ability to be unzipped quickly along with an adjustable retention cord allowing immediate access to emergency medical resources. All our IFAKs are compact, portable, MOLLE-compatible, well-organized, and easily accessible.
GENERAL

FIRST AID KITS
First Aid Kits as the name suggest are the collection of supplies and crucial equipment that prove to be extremely useful in treating not only minor ailments but also serious injuries.
At Hardshell, the general first aid kits that we supply are designed for the rescue of both professionals across domains as well as an average individual. After all, life is full of uncertainties and we have no idea about when and where we might fall prey to any accident or unforeseen situation. The kits help treat a wide range of ailments right from minor nicks, rashes and scrapes to more serious injuries.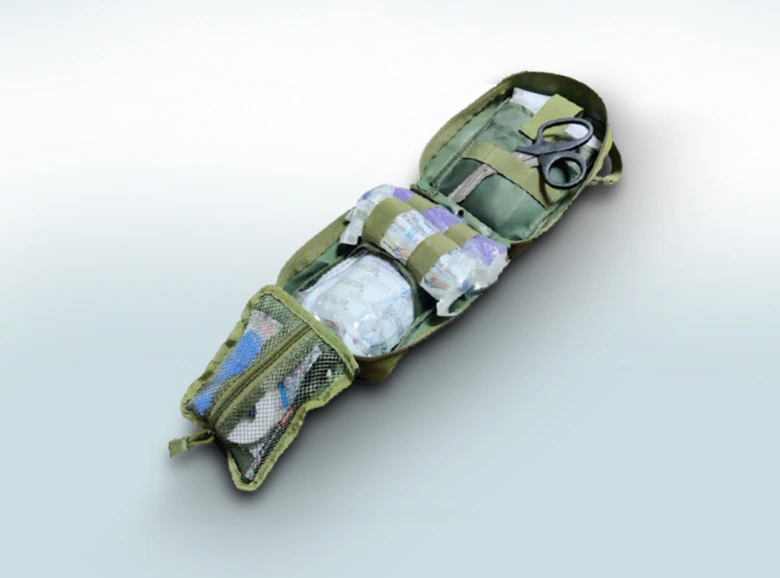 INDIVIDUAL

FIRST AID KIT
We manufacture and supply the world's best individual first aid kits which are faster, better and tougher in all respects.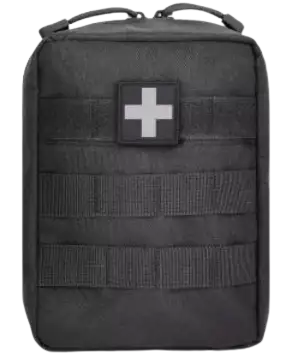 Each and every kit comes loaded with high-performance life-saving medical tools, equipment, and supplies. The kits feature a folding page design pattern for better organization, extra space to help you organize and customize things as per your exacting needs, best-in-class MOLLE panels for durability & lightweight, along with high-end metal clips for easy access during any emergency.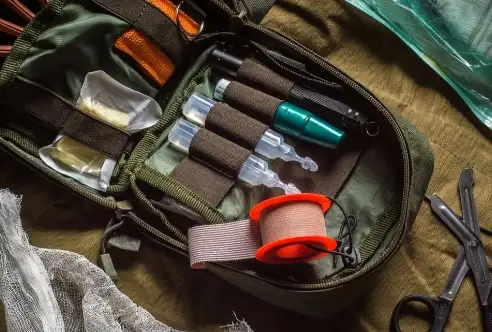 These kits are designed to provide you with immediate medical resources during emergencies and accidents enabling you to react with speed and efficiency.
ENHANCED

MEDICAL BAG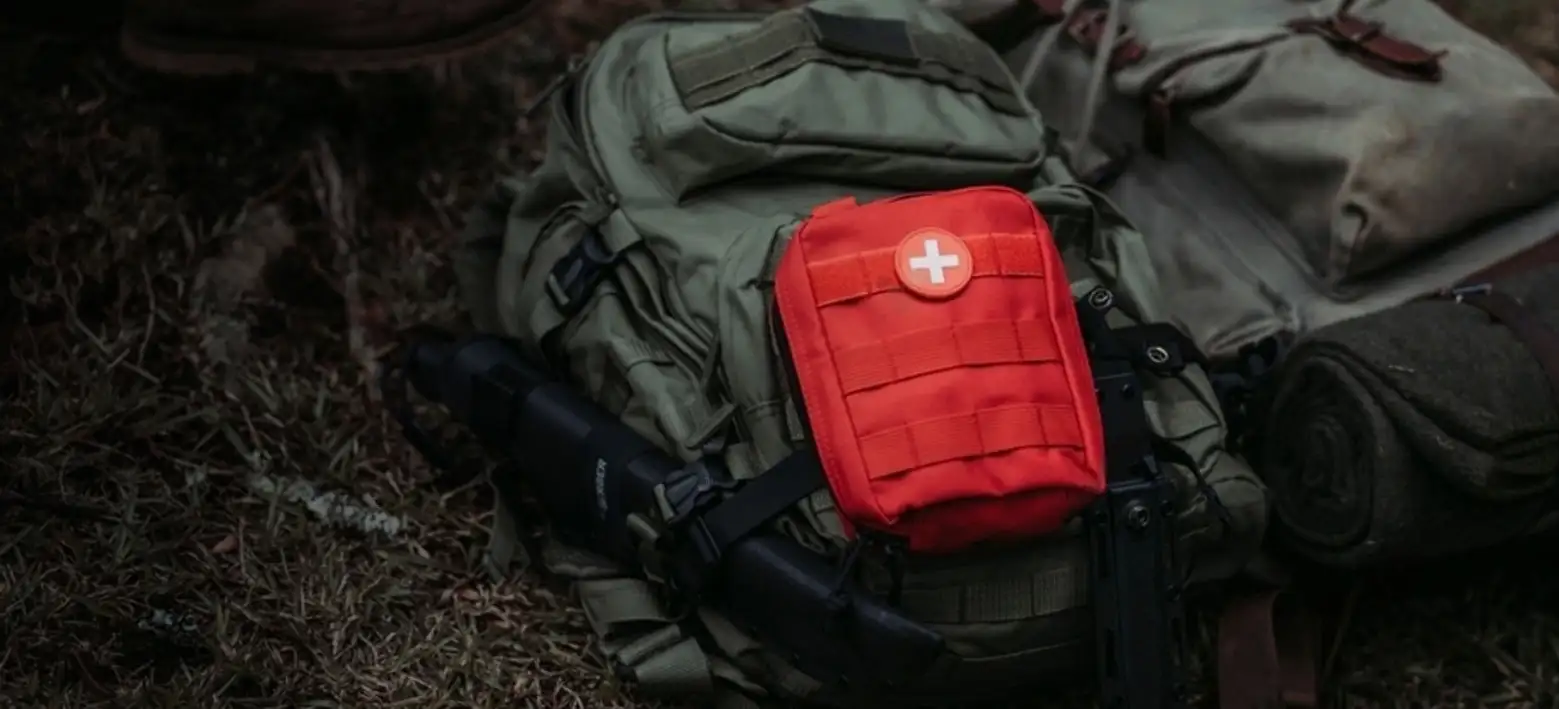 The Enhanced Medical Bag is a comprehensive kit that capacitates you to handle almost all non-hospital emergencies.
Apart from it, the enhanced medical bag helps users stabilize a large number of other more critical issues. The bag has been designed keeping in view the needs of Paramedics, Critical Caregivers, and Combat Medics. It provides all the critical supplies and equipment to combat unforeseen medical emergencies.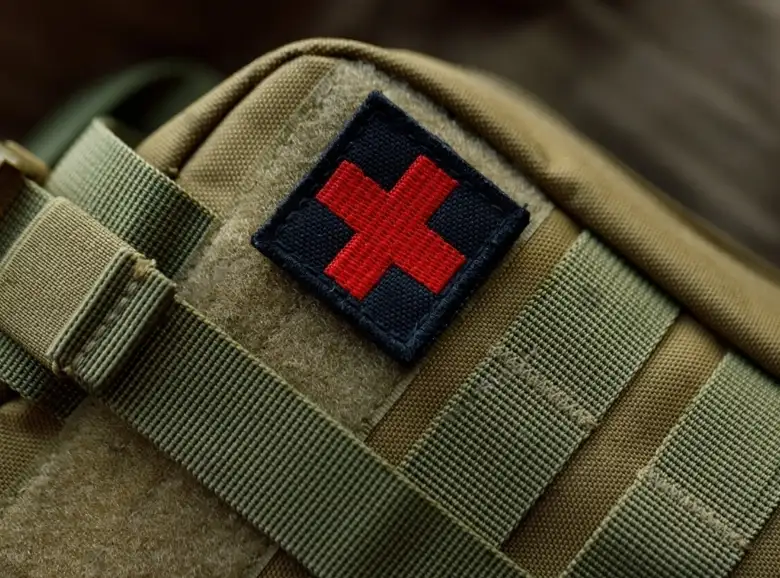 VEHICLE MEDICAL

BAGS
The vehicle medical bags made and supplied by Hardshell go far beyond ordinary first aid kits.
These bags are equipped with comprehensive medical supplies that range from certain specific medications to thermometers, EMT shears, and tourniquets.
The bag provides you with easy and immediate access to emergency medical supplies with all your on-the-go medical concerns.
The bag features versatile storage capacity, ergonomic design, maximum tactical evacuation capability, and rugged high-performance textiles. The bag is the easiest way to get ready for medical emergencies in remote settings. Our vehicle medical bags are specifically designed for a comprehensive range of outdoor activities.