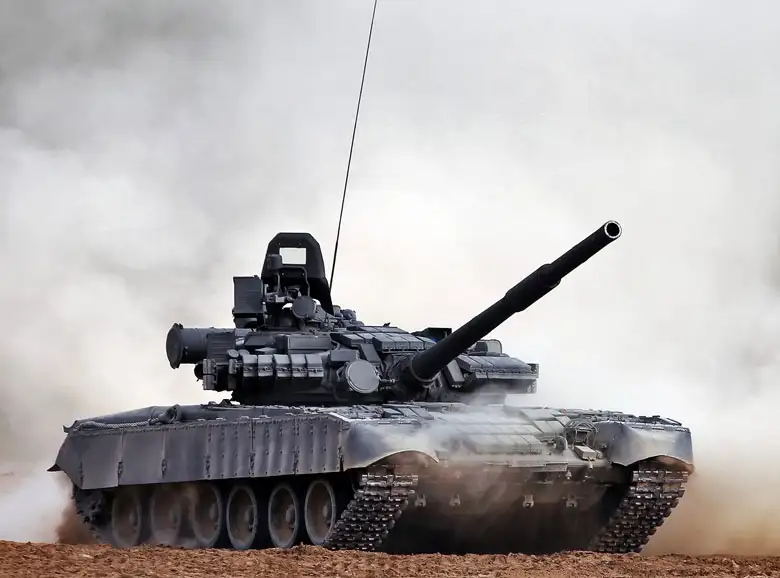 LAND MOBILITY
Facilitating ground forces with integrated systems and solutions
In the contemporary world where there is always a strong likelihood of persistent warfare, hybrid threats, and resource limitations, the ground forces belonging to different nations run more advanced, diverse, and networked structures than ever before. And, the hindrances, challenges, and problems which they face are expanding and changing continuously.
Here is what we do in the realm of land mobility:
Facilitate ground forces with integrated systems and solutions
Maximize their potential through sophisticated, best-in-class technologies
Facilitate clients in the acquisition of world-class armoured and protected vehicles such as military tanks and armoured personnel carriers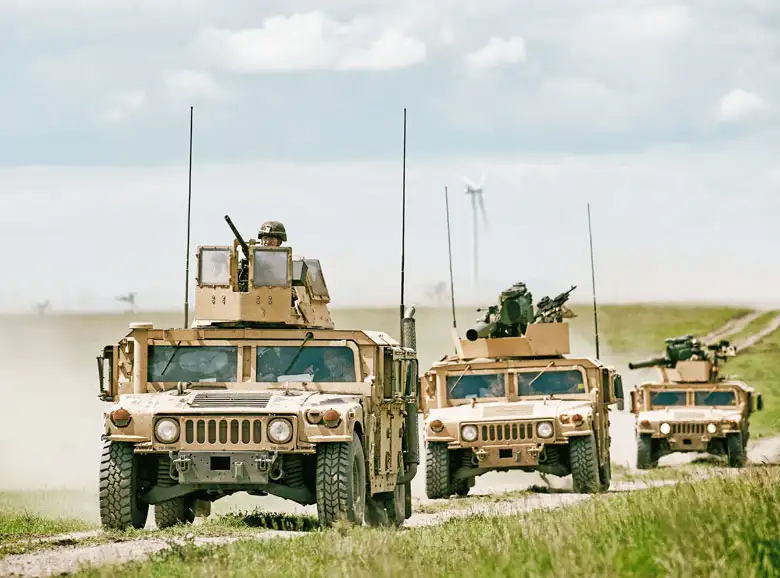 Rhino Ranger Armoured Vehicle
Hard Shell employs the latest technology and design in armouring the vehicles in order to provide the highest level of protection to our Rhino Ranger Armoured Vehicles. We constantly strive to create the most compatible design for our armoured vehicles. Our armoured vehicles incorporate the latest armour composite technologies available.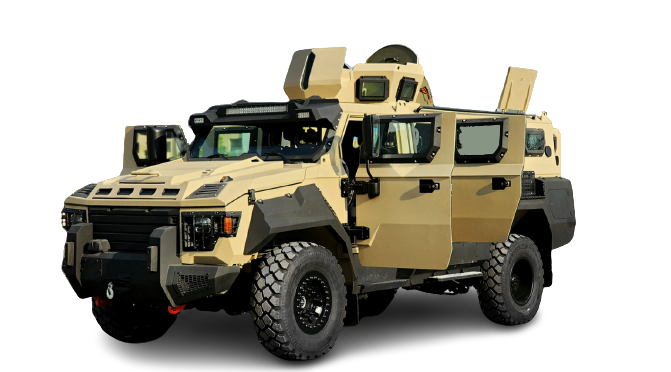 Protection Level - B6
This provides protection upto Rifle 7.62x51 Caliber Bullets with Type – FJ1 /PB/SC
Comes with Blast protection for the V hull Monocoque to Stanag Level 2A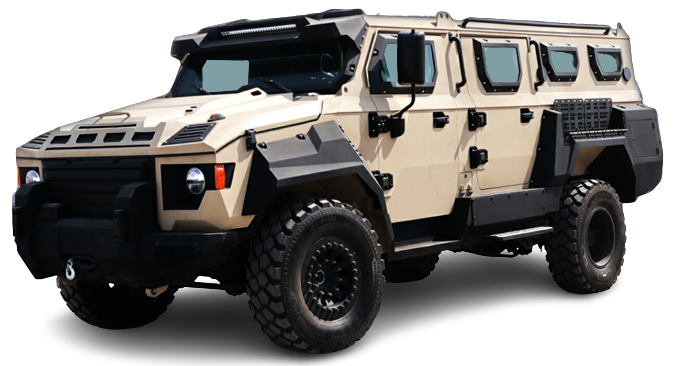 Protection Level - B7
This provides protection upto Rifle 7.62x51 Caliber Bullets with Type – FJ /PB/HC1
Comes with Blast protection for the V hull Monocoque to Stanag Level 2A
Armoured personnel carriers
Armoured personnel carriers (APCs) are versatile military vehicles designed to transport troops and provide protection against small arms fire and explosives, enhancing mobility and survivability in combat scenarios. Equipped with armor plating and often armed with machine guns, APCs are essential for rapid troop deployment and battlefield support.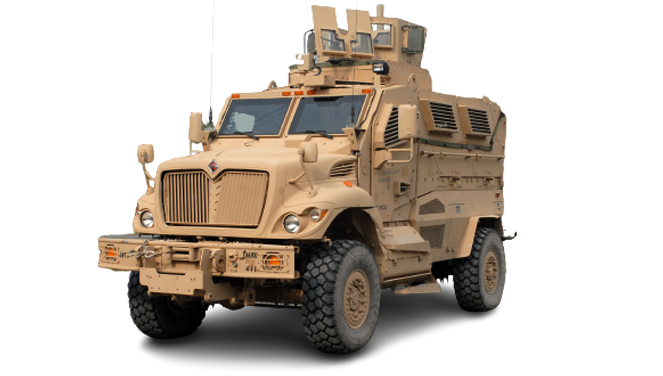 MRAP Vehicle ( 4X4)
Hard Shell is at the vanguard of incorporating the latest technology and cutting-edge design to fortify the protective attributes of our MRAP (Mine-Resistant Ambush Protected) Vehicles. Our unwavering dedication is centered on engineering solutions that yield unparalleled levels of security. Through continual refinement, we consistently tailor our vehicle designs to ensure seamless integration and optimal functionality.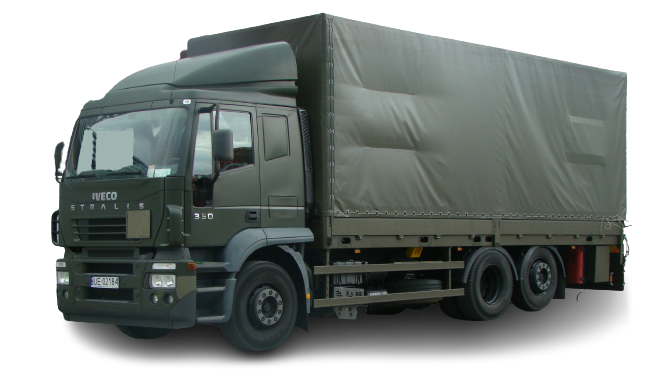 Military Trucks (4X4)
Our military 4x4 trucks are rugged and versatile vehicles designed for off-road operations in various terrains. With their four-wheel-drive capability, these trucks offer exceptional mobility for transporting personnel, equipment, and supplies, enabling military forces to navigate challenging landscapes while ensuring reliability and adaptability in logistical operations.
The armoured and protected vehicles that we provide deliver exemplary performance in safety, mobility, and firearms. Right since our inception, we at Hardshell have been committed to delivering robust, client-specific solutions for ground forces aiming at strengthening their capabilities to combat different types of challenges such as the mobility of troops and cargo, and complex and sophisticated landscape. We carry it out all by delivering ultra-advanced mobility options that include trucks, pickups, forklifts, etc.
Apart from it, we also extend all the required support to our clients in ensuring the modernization of their resources with advanced communication networks, force security, competently equipped camps, and logistical assistance. We at Hardshell are proud to offer in-house vehicle armouring and Liquid Armour® coating services for all the land assets of our clients.
Services summary at a glance
Modernizing the land assets
Providing armoured vehicles including trucks, pickups, forklifts, etc
In-house vehicle armouring
Liquid Armour® coatings